Welcome to the BlowOut Doctor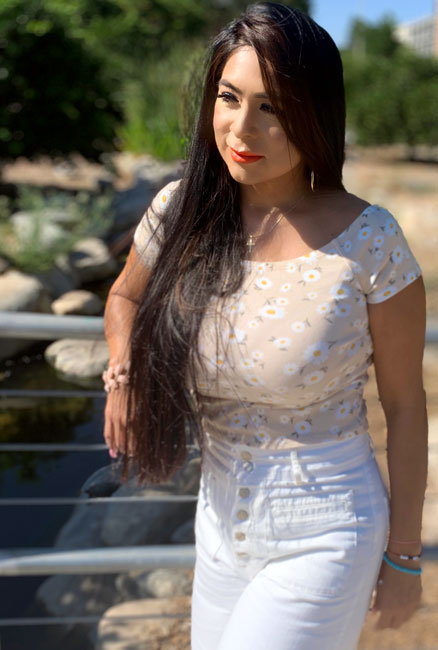 About Valerie
Orange County's & Woodland Hills Esteemed Salon Profesional for Beautiful Hair, the Natural Way.
How Valerie Became the BlowOut Doctor
It was at the mere age of 15 years that Valerie would accompany her mom to work at her salon every Saturday. Valerie took on the role of answering the phones and sweeping wisps of trimmed hair from the floor, all the while keeping a keen eye on the way her mom created magic with her clients' hair. Whether for a date, first day of college or their wedding day, Valerie's mom would exercise her creativity to beautify women who sought her services. What distinguished her was the ability to place clients at ease through laughter and shared stories. She formed strong professional bonds with her colleagues, who grew to trust her expertise. It was at this point that Valerie felt inspired to pursue a career that reflected the passion, enthusiasm, and leadership her mother exuded in her practice.
A Licensed Hairstylist
15 years later, Valerie became an esteemed, licensed hairstylist in California with two successful salon locations. Realizing her goals were more than she could have ever dreamed of!
A salon professional with great achievement
Over the years, Valerie has reached several accomplishments as a salon professional, which have allowed her to develop the skills and create the incredible salon atmosphere she had desired to provide her clients as a young inspired girl.
Valerie's Love for her career
Her love for her career and the enjoyment of sharing her talents with clients, students and colleagues have earned her the respect and commitment she deserves. Because Valerie can meticulously prepare the right formulations, hair care treatments and styling solutions for the individual needs of her clients, she has earned her reputation as The Blowout Doctor.
Valerie's experience & knowledge
Valerie has experience in the corporate salon environment contributing to her rewarding experiences for understanding of impeccable customer service and valuable management practices. She has taught and trained new hairstylists to ensure rewarding experiences for new and returning clients. Her accolades include working as a cosmetology educator for the Paul Mitchell school, where she advanced her abilities and passion for transforming student stylists into exceptional salon professionals!
With a combination of her experience, knowledge and her dedication to beautiful hair, Valerie continues to expand her horizons with the pursuit of product research and how the right products create the final look for expectant clients.
A creative and innovative hairstylist
Valerie is a creative and innovative hairstylist based in the heart of Orange County, and Woodland Hills, California. She is fondly called The Blowout Doctor owing to her passion for hair and the incredible results she provides her clients with every consultation. Valerie is an immensely talented natural hair stylist who listens to her clients and always goes the extra mile to realize their vision for gorgeous, manageable hair.
When you entrust your hair styling to California's leading salon professional, you know that every day will be a fantastic hair day!
Contact Valerie!
Mailing Address
8905 De Soto Ave, Suite 204
Canoga Park, CA 91304